Submitted by

andreas.schmidt

on Tue, 2017-01-24 20:58
Several partners of the EmployID consortium presented the project at LEARNTEC, the major fair and conference on learning technologies in Germany. This was part of an overall strategy to sustain the project's results. Particularly, the fair was used to test hypotheses for generating a market offering beyond the project's inner scope and to engage in conversation with potentia partners and customers.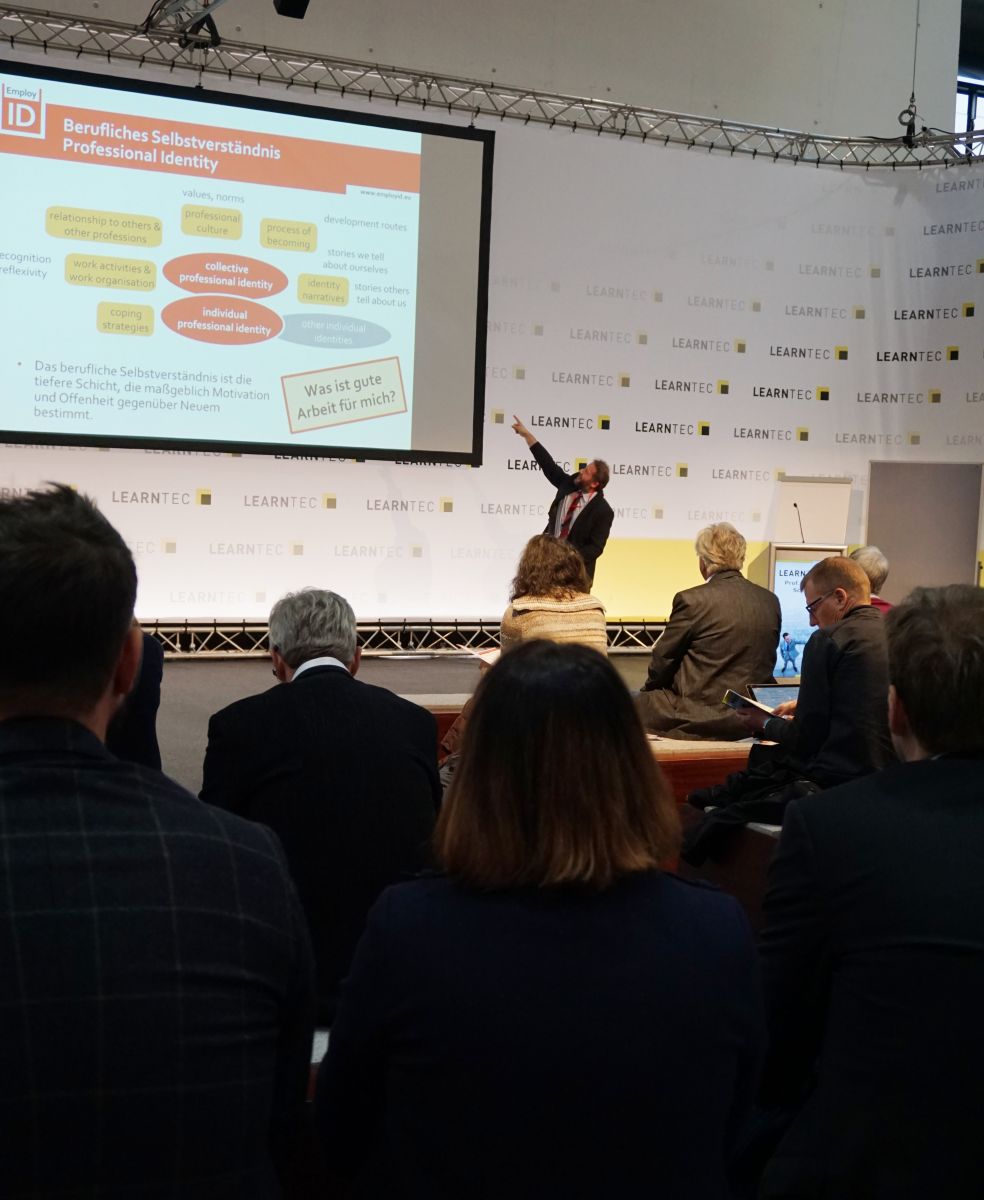 EmployID presented an overview on learning technologies and professional identity transformation as well as key results of the projects' pilots as part of the applications' forum. The session was well attended with around 50 participants. 
At the booth, we had many discussions with participants from various backgrounds, and it was particularly noted that one of the strengths of our work is that we have been able to connect technology to actual learning in organizations. The concept and approach of the project is applicable to a much wider scope. Particularly, universities were interested in the peer coaching concept and tool and plan to integrate it into their courses as an example for online learning.