Submitted by

barbara.kieslinger

on Thu, 2017-09-07 12:49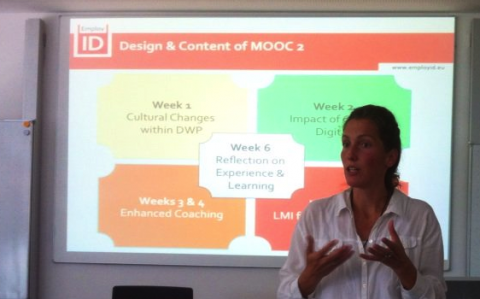 Teresa Schaefer from the Centre for Social Innovation - ZSI held a workshop with career researches, as part of the ECADOC summer school 2017. The topic of the summer school was "Career counselling and guidance in times of volatile labour markets and dynamic biographies" and this is, where EmployID perfectly fit into it.
In the workshop participants looked at concrete learning interventions in European PES from the EmployID project, which aimed to support learning and development in times of transformation.  With the highly active and interested students Teresa discussed how to evaluate the impact of the interventions, the instruments used and the outcomes generated. Together they elaborated on the challenges that come with evaluation in applied research, the practical barriers that might influence evaluation activities as well as ways to overcome them.