University of Warwick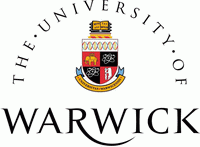 The University of Warwick is one of the UK's leading universities with an acknowledged reputation for excellence in research and teaching, for innovation, and for links with business and industry. Within the University is the Institute for Employment Research (IER), established in 1981. The IER is one of Europe's leading centres for research in the labour market field. Its work includes comparative European research on employment and training as well as that focusing on the UK at national, regional and local levels. IER has a strong track record in researching careers, guidance, ICT and policy developments in Information, Advice and Guidance (IAG) services, alongside PES, but importantly contributing to the knowledge on careers guidance, learning and careers. The overall aim of our work is to integrate and contribute to knowledge on careers guidance practice and theory with the aim of fostering a dialogue amongst key stakeholders and contribute to policy discussions about the future shape of services and workforce capacity. IER has developed an international reputation for research into methods of supporting individuals making career related choices and decisions. Its work ranges from an internationally unique qualitative, longitudinal study into the nature of effective career guidance tracking the career trajectories of the recipients of career guidance, through the research and development of labour market information (LMI), to the investigation of practitioner ICT skills and competencies. A substantive area of this work is the application of ICT to support knowledge transfer amongst careers guidance practitioners and their use of LMI. UWAR is also one of the partners of the FutureLearn MOOC initiative.
Key persons
| | |
| --- | --- |
| | Profile |
Professor Jenny Bimrose is the Deputy Director at IER. With over 30 years of experience teaching, researching and managing in higher education, she has acted as consultant for the Council of Europe on careers guidance, as well as a trainer and consultant for many UK careers organisations. Previously, she was Head of Centre for Training in Careers Guidance at UEL where she was, at different times, course tutor for part and full time postgraduate courses, a master's programme and Manager of an NVQ Assessment Centre. Much of her research has focused on bridging the gap between research, theory and practice in the careers community and have included the development of ICT systems for end users, including a skills diagnostic for IAG practitioners on their use of LMI in practice and for adult IAG customers.
| | |
| --- | --- |
| | Profile |
Alan Brown has over 20 years of experience of European research in employment, education, training, guidance and career development. He was also an Associate Director (with responsibilities for workplace learning and lifelong learning) of the UK's (ESRC) Teaching and Learning Research Programme from 2002-09. He was also TLRP's international co-ordinator and had strong research links with most European countries as well as further afield. His current research focuses upon changing occupational identities, CVT, developing adaptability in the labour market, qualifications development, skill formation, organisational performance, and supporting knowledge sharing and development and learning in professional communities of practice.
| | |
| --- | --- |
| | Profile |
Sally-Anne Barnes is a Senior Research Fellow and is currently involved in the development of high quality impartial LMI and the use of ICT to support knowledge maturing within the career guidance community. She was centrally involved in the qualitative, longitudinal case study investigating the nature of effective guidance and how individuals navigate the labour market. She was part of the development team for the NGRF website, specifically the LMI Future Trends and has expertise and extensive knowledge of careers LMI. She has managed a range of projects focused on developing LMI for career guidance practitioners, plus researching the implementation of technology in the career guidance community.
| | |
| --- | --- |
| | |
Professor Rachel Mulvey is a chartered psychologist and associate fellow of the British Psychological Society, fellow and past president of the Institute of Career Guidance, legacy fellow of the Career Development Institute and a board member of the International Association of Educational and Vocational Guidance. A principal fellow of the Higher Education Academy, she was awarded a National Teaching Fellowship in 2013.
Having trained as a careers adviser, she worked as practitioner and manager in careers services and further education, before moving into academia, lecturing on (and later running) postgraduate courses for career guidance practitioners and managers. She has co-edited a handbook on innovation in the training of career professionals, which draws on an Erasmus network of led by the University of Heidelberg. Rachel has advised government departments on national policy for career guidance, and was Vice Chair of the parliamentary task force on the career guidance profession, which drew on her expertise in public policy and the management and training of the career workforce.
Her current research includes employability learning and teaching alongside the development and transfer of employability skillset and mindset. Co-author of Brilliant Graduate Career Handbook (Pearson, 2013), her research on graduate employability was put to good use in devising the transferable employability skills scale (TESS). More than 36,000 young people have taken this psychometric test online within BBCLabUK.