ZSI - Center for Social Innovation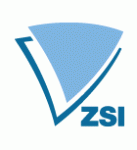 ZSI is a private, not-for-profit research institute. Since its foundation in 1990 work has been organised in an interdisciplinary way and situated extensively within international networks. The activities of the Centre are concentrated on thematic priorities concerning the transformation to the Information Society. Studies and practical intervention projects address European and global issues of fundamental social, political and economic relevance and are grouped in the following three areas:
Work and equal opportunities (configuration of labour markets, local governance implemented by partnerships, innovative employment policies and new forms of work; international migration, ethnic economies, gender equality, an ageing society and other issues of social integration versus exclusion).
Technology and knowledge (research and development of technology and innovation systems, participative technology assessment, technological and conceptual mediation of collaborative work and learning processes, policy advice on the application and use of information and communication technology).
International Research Policies (research policy advice, technology and knowledge development, generation and exploitation of knowledge, feasibility studies and policy recommendations).
In general the ZSI offers analyses and concepts for promoting and implementing social innovation in its thematically focused areas from a trans-disciplinary perspective. The Technology and Knowledge unit in particular focuses its research and development activities on the potentials and limitations of emerging technologies and their diffusion in technologically mediated settings in education and work. ZSI has been studying workplace learning for many years in a variety of projects.
Web site
Key persons
Organization:

ZSI - Center for Social Innovation

Profile

Dr. Barbara Kieslinger is a senior scientist at the Centre for Social Innovation, Vienna, Austria. Before taking on the role as coordinator of EmployID she was managing a number of EC-funded projects in the area of Technology-Enhanced Learning (TEL) and related fields. Her most recent project, GLOBAL excursion, provides a portal for teachers and scientists to explore new creative teaching approaches in science teaching. Previously, she was coordinating a set of research activities focusing on the analysis of workplace learning processes and the use of social media in educational settings. She applies participatory methods during the design and evaluation process. Barbara was also main coordinator of the successful TEL project iCamp, one of the pioneer projects using social software in higher education and leading to the concept of Personal Learning Environments (PLEs). She serves regularly as external expert for the European Commission and reviewer for scientific journals and is member of the programme committee of TEL conferences.
Within EmployID, she is overall project coordinator.
Organization:

ZSI - Center for Social Innovation

Profile

Teresa Holocher-Ertl studied Economics at the University of Vienna with a focus on Organisational Learning. Her current fields of work are user-centred technology development and evaluation and motivation in technology enhanced learning. She participated in several research projects in the 6th and 7th FP of the EU. She is currently leading the user-requirements elicitation and evaluation in the IntelLEO project (FP7), which develops pedagogical concepts and technologies to increase motivation for cross-organisational learning.
Teresa leads the work package on evaluation and impact assessment.
Organization:

ZSI - Center for Social Innovation



Organization:

ZSI - Center for Social Innovation



Organization:

ZSI - Center for Social Innovation

Profile